How to Apply:
Contact us at
1-877-836-7990
8:00am-8:00pm EST M-F (no Saturday)

Are you an Existing Customer?
1-800-363-1163
TTY 1-888-670-6651
TD Mobile POS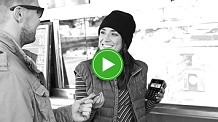 Accept payments wherever your business takes you
Conveniently process payments wherever1 you do business across Canada by turning your smartphone into a mobile point-of-sale device. A flexible, easy, secure solution for businesses on the go.
This solution is right for your business if you want:
Mobile payment flexibility for your customers with Tip functionality add-on. Works on both Apple and Android devices wherever you have mobile coverage.
The ability to process payments – such as Visa®*, MasterCard®, Discover®, InteracTM,
American Express®, EMV Chip & PIN and contactless – securely and easily.
Fast access to your money. Transactions are directly deposited in your TD Business Chequing Account
the next business day.
Digital receipts for purchases sent to your customers via email to save time and money.
Simplified Pricing on your terminal which means easier to understand billing, including one monthly device fee, one credit card rate†and one debit card rate.
†Rate applies for swiped, dipped and tapped transactions. Additional rates apply for credit card transactions that are keyed into the terminal.
TD Mobile PINpad
Step-by-step Installation Guide
Simple, easy-to-understand pricing2
Once you have been approved2 for TD Mobile POSTM, it's easy to get your PINpad up and running.
All you need is:
Your TD Mobile POS PINpad
An Android or iPhone supported smartphone
A data plan
Connectivity to an active cellular network or Wi-Fi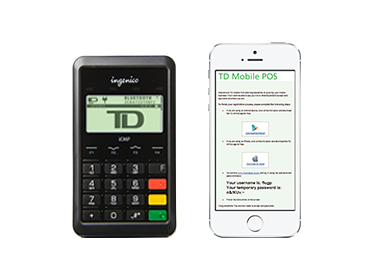 Get started in 4 easy steps:
Step 1:
Activate your Account at the URL provided in your Welcome Email.
Follow along with the video to complete your installation process.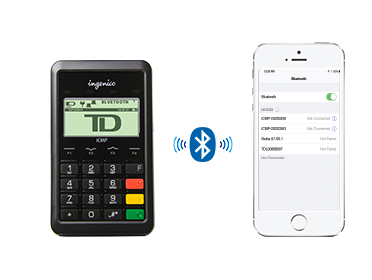 Get started in 4 easy steps:
Step 3:
Activate Bluetooth to sync your smartphone with your TD Mobile PINpad.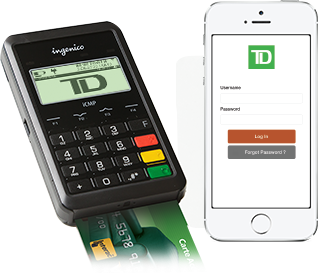 Get started in 4 easy steps:
Step 4:
Set up your TD Mobile PINpad, then start processing payments wherever your business takes you!
Why Choose TD Merchant Solutions

Advice and expertise you can trust
From dedicated payment solutions advisors at a major Canadian bank

Technical support you can count on
24/7 support line and on-site technical service within 4 hours of your call*

Solutions that adapt as you grow
Payment Solutions that will keep pace with your growing business
* Available seven days a week (except Christmas Day) in most major centres if TD Merchant Solutions receives the telephone call for assistance by 4:00 p.m. ET on weekdays, or 2:00 p.m. ET on weekends (all times local to Merchant).
Enhanced Merchant Solutions

Get quick access to real-time authorized transaction information with TD Merchant Solutions Online Reporting.

Boost your sales, drive customer loyalty and build your brand with a Gift Card Program.

Ask about our Apple Pay-Compatible POS Terminals
Many of our contactless POS terminals are compatible with Apple Pay!
This means your customers can use their iPhone or Apple Watch to make
secure payments.
Call us to find the POS terminal that supports Apple Pay and how to apply
1-800-363-1163