Deposit cheques easily with TD Remote Deposit Capture1
We're committed to finding innovative ways to help you move your business forward.
With TD Remote Deposit Capture, you can save time and improve your cash flow. Securely scan, transmit and deposit eligible cheques anytime from the convenience of your business2 – instead of visiting a branch every time.
How does TD Remote Deposit Capture work?
Set up
Use your computer, compatible scanner, installed software and web browser.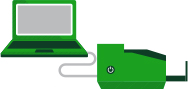 Scan
Scan eligible cheques directly from your office or place of business, instead of going to the branch.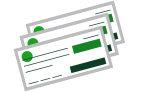 Deposit
Transmit electronically using the TD Remote Deposit Capture website to process and deposit into your TD account.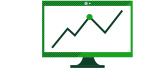 Reports
Detailed reports and cheque images can be accessed online – for up to 90 days.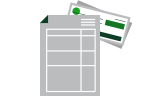 Ready for a more convenient way to make deposits?
Talk to us today and find out how TD Remote Deposit Capture can work for your business.

Commercial Business
Contact your Relationship Manager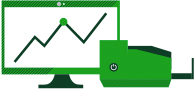 Is TD Remote Deposit Capture right for your business?
TD Remote Deposit Capture is ideal for businesses that make frequent and large monthly cheque deposits. You can deposit eligible cheques conveniently and easily. All you need is your computer and compatible scanner, whenever you want and from multiple business locations.
Why switch to TD Remote Deposit Capture?

It's easy.
Intuitive web interface
Deposit-capability from multiple business locations where you have a computer and compatible scanner set up
The ability to deposit eligible CAD cheques or USD cheques to your TD accounts³
Ongoing customer support, and a 5-year manufacturer's warranty on scanners obtained through TD
Step-by-step installation and first deposit instructions

It's fast.
Scan up to 250 eligible cheques per deposit
Save time with fewer trips to the bank
Same day deposits for eligible cheque images received by TD by 7:30 pm EST on a business day

It's secure.
You control user access and administrative rights, based on your business requirements
Receive confirmation each time your deposits are successfully transmitted to TD
Access to detailed reporting and recordkeeping options

Already using TD Remote Deposit Capture?
We're here to give you ongoing support.
Call 1-800-668-7328
(8 a.m. to 8 p.m. EST, Mon to Fri)