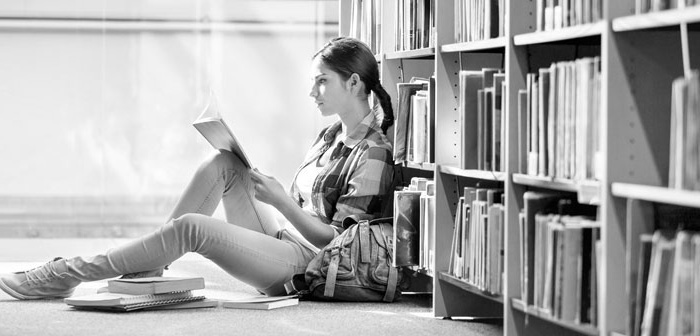 Products designed for students:
Tabs Menu: to navigate this menu, use the left & right arrow keys to change tabs. Press tab to go into the content. Shift-tab to return to the tabs.
Not sure what
you need?
Student Advice has the answer
We've got easy-to-understand articles and resources on your least favourite topic (money), so you can feel smarter and more confident with your cash. We promise there won't be a test.
- Legal
1 Transfers from the TD Every Day Savings Account to another TD Canada Trust personal Canadian dollar chequing or savings account registered in the same customer name are free except for transfers between accounts done by way of cheque or Interac® e-Transfer, which are treated as debit transactions.
2 Transactions/Debit transactions include: withdrawals, transfers, cheques, pre-authorized payments, bill payments and Debit Payment purchases. For Debit Payment purchases at merchants outside of Canada who accept Visa Debit, the transaction amount will be converted to Canadian dollars based on the foreign exchange rate charged to TD Canada Trust and will include an additional fee equal to 2.5% of the converted amount. For NYCE® Debit Payment purchases, included in the currency exchange cost will be a conversion fee which is calculated by adding an additional 250 basis points to the interbank U.S. dollar exchange rate. For example, on a purchase of $10 U.S. with an exchange rate of 1.3 the transaction amount will be $13.25 CDN ($10 x 1.325). Deposit transactions are free.
3 Applies to new TD Classic Travel Visa Accounts (Account) only. The Welcome Bonus of 2,000 TD Points (Bonus) will be awarded to the Account only after the first Purchase is charged to the Account. Limit of one (1) Bonus offer per Account. We reserve the right to limit the number of Accounts opened by any one person. Other conditions apply. Offer may be changed, extended or withdrawn at any time without notice and cannot be combined with any other offer.
4 Primary Cardholder remains liable for all charges to the Account, including those made by any Authorized User.
5 Preferred variable annual interest rate is TD Prime rate (TD Prime)+ 1.50%, TD Prime +3.75%, TD Prime +7.75%, TD Prime +9.25%, TD Prime + 10.75%, TD Prime +12.75% depending on your credit assessment. Visit http://www.tdcanadatrust.com/customer-service/todays-rates/td-prime/prime.jsp for current TD Prime. Standard Rate of 24.99% on Purchases or 27.99% on Cash Advances applies if Minimum Payment is not received within 30 days of Payment Due Date.
6 Available when TD Canada Trust Student Line of Credit is programmed on your TD Access Card. Fees may apply for Interac® access and the use of other ATMs.
7 Subject to the terms of your Line of Credit Agreement.