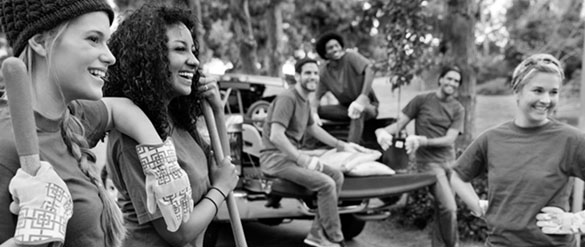 How to apply for the TD Scholarship for Community Leadership
Each year it seems like the cost of post-secondary education keeps getting more expensive. You've saved some money, but you still don't think it'll be enough. Maybe you didn't spend your summers focused on making the most money, instead you created change. Then, there's good news. The TD Scholarships for Community Leadership may be what you're looking for.
What is it?
The TD Scholarships for Community Leadership awards students up to $70,000 for college or university (up to $10,000 for tuition per year, $7,500 a year for living expenses) for 4 years. It's open to students across Canada who:
Have demonstrated community leadership
Are in final year of high school or CEGEP (in Quebec)
Have a minimum overall grade average of 75% in their most recently completed school year
That's me! I want to apply!
If this is something you're excited about, then you should look out for applications starting in September. But here is the general process:
1. Write a 600-word essay (three copies) describing your community leadership experience.
Why you got involved.
How your involvement shows initiative and innovation.
The ways your efforts have strengthened others.
How long you have been involved.
What you think the long-term impact will be.
How your community has affected you.
2. Tell us about the other great things you're doing. Include a brief description of the range of your other community activities with:
A letter of recommendation from your school.
Two letters of support from community groups.
Your academic transcript
3. You also have the option of including:
A 250-word essay (three copies) describing your family and personal life, for example your family's employment or economic situation.
A 250-word essay about your life experiences if you have taken a year or more away from high school or CEGEP.
TD wants to support the future leaders by awarding exceptional students like you with a scholarship for up to $70,000 for making a difference in their community.
Why TD?
Open late, weekends and after class