Back to Are You Ready?
Determine What You Can Afford
As a first-time homebuyer, you want to make sure you find a home financing option that fits within your budget and lifestyle – that's comfortable for you. Our calculator will help you determine how much mortgage you may be comfortable with in just a few minutes.
Try our TD Mortgage Affordability Calculator.
Find the right balance.
Now is the time to make an assessment of your overall financial picture to ensure that you balance your home purchase with all of your personal and lifestyle goals. This includes any debts you or any co-borrowers might have, your credit score and your ability to keep up with new home ownership expenses.
To get you started, below are two simple calculations that most lenders use as a guide for housing costs and overall debt levels. Keep in mind that these numbers are prescribed maximums and that you should strive for lower ratios for a more affordable lifestyle.
---
Gross Debt Service (GDS) ratio
The GDS looks at your proposed new housing costs (mortgage payments, taxes, heating costs, and 50% of condominium fees, if applicable) in relation to your income. Generally speaking, this amount should be no more than 32% of your gross monthly income.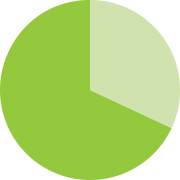 32% of your gross
monthly income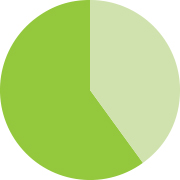 40% of your gross
monthly income
Total Debt Service (TDS) ratio
The TDS ratio measures your total debt obligations (including housing costs, loans, lines of credit, car payments, and credit card bills) in relation to your income. Generally speaking, your TDS ratio should be no more than 40% of your gross monthly income.
---
Once you know what you can afford, get a pre-approval.
A pre-approval1 will help you determine the maximum amount of money that you may be able to borrow for your first home, which can make it easier to narrow your search and find a home that fits your budget. We are committing to a specific term and interest rate for the pre-approval.
Make an appointment with a TD Mortgage Specialist to discuss a mortgage pre-approval.
There are several advantages to taking this step early.
You'll know how much you can afford
You'll know what your interest rate will be (guaranteed to 90 days)
You'll be in a good position to make an offer when you find the right home
There's no obligation or cost to you