Family Allowance test app
Test a new app that teaches kids about saving.
Teaching your kids about money is a big challenge. To help, TD is inviting you to test a new app called Family Allowance —
an easy-to-use and fun way to connect with your kids about responsible money management. The test app will be available for a limited time. Give it a try and play a key role in improving the experience.
Convenient for parents
Makes it easier to:
Manage allowances
Monitor saving and approve spending
Assign chores
Give your kids a solid foundation in managing money
Fun for kids
Your kids can:
Keep track of their allowance
Save for the things they want
Watch their money grow
Earn rewards for reaching goals
How it works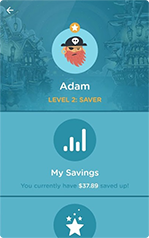 Create your
family
Get started by
adding your family
members.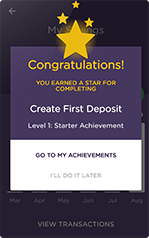 Make saving fun and engaging
Kids can be rewarded for good financial decisions, motivating behaviour.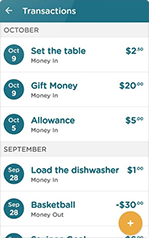 Teach kids the value of money
Each child can easily
view what they've
earned and spent.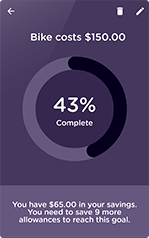 Create goals and track progress
Your kids can easily monitor and track
their savings goals.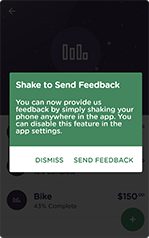 Tell us what you think!
Play a key role in improving the Family Allowance test app — shake the phone to send us feedback.
TD Lab Description
TD Lab is an innovation team within TD Bank Group. We believe the best solutions come from understanding our customers and their needs – and we want your input on some of our favorite ideas. Our apps are tests – we will improve the apps with your feedback, you may see an occasional 'bug' that slipped past our reviewers, and not everything in-test will live forever – and while we hope to uncover some ideas you love, all of your input will inform future solutions.
The Family Allowance test app is free to download, however standard wireless carrier message and data rates may apply.
All trade-marks are the property of their respective owners.
Apple and the Apple logo are trademarks of Apple Inc., registered in the U.S. and other countries. App Store is a service mark of Apple Inc.
TM Android and Google Play are trade-marks of Google Inc.