High Interest TFSA Savings Account

Watch your savings grow – tax-free
The Tax-Free Savings Account (TFSA) is a type of registered plan
that lets you save for short or long-term goals and help build
your savings faster with tax-free growth. Here's what you get:
Tax-free earnings
Tax-free withdrawals
The ability to put back any money you withdraw1
Deposit to a High Interest TFSA Savings Account
today and earn a special 1.25% interest rate on
all new balances until February 29, 2016.2
Useful TFSA
Resources & Tools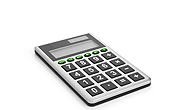 Explore the ways you can
benefit from a TFSA, how to
manage your account
and more.
Rates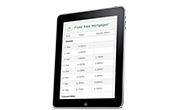 Take a look at rates, numbers and information that will help
you find the TFSA investment
that's right for you.
You ask.
We answer.
Have questions about TFSAs?
Our experts and the community
answer your questions.
1 The amount you withdraw can be re-contributed to your TFSA the following year without affecting your contribution room.
2 The bonus interest rate offer is from January 4, 2016, to February 29, 2016, (the "Offer Period") and applies to a High Interest TFSA Savings Account ("Account") in a TD Canada Trust Tax-Free Savings Account ("TFSA") only. Posted interest rate is 0.50% per annum and the bonus interest rate is an additional 1.25% per annum. If the TFSA is opened during the Offer Period, bonus interest will be earned on the Account commencing on the 2nd business day after opening on the total daily closing balance. If the TFSA was opened before the Offer Period, bonus interest is earned only on the portion of the daily closing balance on the Account that exceeds the closing balance on December 31, 2015. Bonus interest will be calculated separately and paid monthly. Bonus interest is not payable on funds transferred from an existing TD Canada Trust TFSA. Interest at the posted interest rate is earned on the total daily closing balance of the account and paid monthly. Posted interest rates only will apply after the Offer Period. Interest rates are subject to change without notice. We reserve the right to change, extend or withdraw this offer at any time. Cannot be used in conjunction with any other offer.