Discover a comfortable way to manage the unexpected
Overdraft Protection makes it possible for you to handle everyday expenses in the event of a shortfall in your account.
Overdraft Protection covers the occasional shortfall in your chequing account by guaranteeing funds up to your approved overdraft limit*. This way, you can avoid Non-Sufficient Funds (NSF) penalties and the inconvenience of having a debit transaction refused.
Choose the right option for you: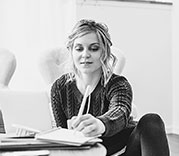 Monthly Fee
Do you often write cheques or use your account for several transactions every month?
If so, the Monthly Fee option is a good choice for you. For only $4 a month (plus interest on overdrawn amounts), you'll be protected from incurring the cost of a returned (NSF) cheque and spared the inconvenience of a declined transaction.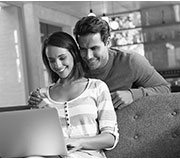 Pay As You Go
Do you only conduct a few transactions per month or need just occasional protection?
With this option, you pay only when you need help managing an unexpected situation. If your account goes into overdraft, you'll pay a flat fee of only $5 (plus any interest on overdrawn amounts) – it's the perfect backup!
How does it work?
With Overdraft Protection, debit transactions within your approved overdraft limit will be processed and your overdrawn balance for each transaction will need to be paid within 89 days.
Each of your following deposits will be immediately and automatically applied against the overdrawn balance until the balance is paid.
All overdraft amounts are subject to an interest rate of 21% per annum†.
* Subject to the terms of your Overdraft Protection Agreement.
† Overdraft interest rates are subject to change. Overdraft protection is subject to approval and approved limits, as well as interest rates and repayment conditions.
Need more information?
Speak to a TD Advisor:
1-800-577-9588
OR