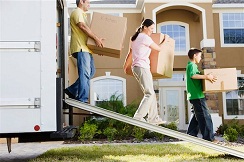 Pulling together a down payment
If you need to borrow to buy a home, you are required to make a down payment. The amount of the down payment is usually expressed as a percentage of the lending value, which is the lesser of the purchase price or appraised value. A few things to keep in mind:
Homes with lending values less than $500,000 require a down payment of 5%.
Homes with lending values greater than $500,000 require 5% down on the first $500,000 and 10% down on the value over $500,000.
Buyers with a down payment of less than 20% must purchase mortgage default insurance, which can be paid up front or added to the mortgage. There is no upper limit on the amount you can put down.
Remember, the larger your down payment, the more you can save in the long run.
Talk to your TD Mortgage Specialist about down payment and mortgage options that are comfortable for you.
Down payment sources
Depending on your situation, you may be able to pull together your down payment funds from one or more of these sources:
Your personal savings from savings accounts or a Tax-Free Savings Account (TFSA)
Non-registered investments such as Canada Savings Bonds, Guaranteed Investment Certificates (if cashable or matured), equities or bonds
Withdrawals from your registered Retirement Savings Plan (RSP) under the

Home Buyers' Plan

. See the CRA HBP site for full details.
Gifts from relatives or an inheritance
Accumulated dividends on life insurance policies
Start a savings plan
Set up a separate savings account or TFSA to begin your down payment savings plan.
Then consider arranging a Pre-authorized Transfer to make regular automatic payments to your down payment saving account. Getting started is easy — you can do it through EasyWeb Internet banking, or visit your TD Canada Trust branch.