Saving & Investing
Saving for retirement
We all look forward to the day we can retire, kick back and enjoy some much deserved free time. While that day might seem far off, the sooner you start saving the more you'll have to work with later on.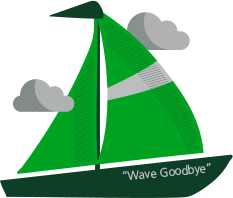 According to Statistics Canada, the average Canadian retires by the age of 63.1 That means the average retirement in Canada now lasts for approximately 20 years.
So how do you start planning? Start with what your ideal retirement looks like – how do you want to spend your time? Do you imagine your lifestyle will change drastically, or not all? Once you have an idea of how you'd like to spend your retirement, our Retirement Savings Calculator can help you start planning for how much you'll need to save to do it comfortably.
Here are our suggestions to
help save for the retirement
Start Saving Today
It's important to begin saving for the long-term so you can retire comfortably and live the lifestyle you want. A Retirement Savings Plan (RSP) or a Tax-Free Savings Account (TFSA) are great ways to start saving for the future as RSPs reduce your taxable income. A Tax-Free Savings Account (TFSA) is another great option to help save towards your retirement goal, because your savings grow tax-free. You don't pay taxes on the investment income or growth earned in your TFSA, even upon withdrawal, - helping you build your savings faster.

Consider setting up an Automated Savings Plan. Automatically transferring funds from your everyday chequing account into your RSP or TFSA account provides a disciplined approach to saving. With this savings method, you'll never have to worry or wonder about missing a contribution and your savings can grow without you even thinking about it.

Saving Tips
There are lots of small things that can help your savings add up:
Take advantage of an employees savings programs in which your employer matches or supplements what you're contributing.
Put any bonuses you receive right into your savings. Set aside a small amount to treat yourself, but put the majority of that bonus away.
Put your savings to work for you
TD offers investment options to help you achieve your goals no matter how big or small. With a wide range of investment options for RSPs and TFSAs to choose from, you're sure to find the right investment to help you with your retirement and savings goals.

Guaranteed Investment Certificates and Term Deposits are a good investment choice if you want to give your money a chance to grow, safe and secure.

Mutual Funds will give you access to a broad range of professionally managed investments,from bonds to stocks and other investable assets. These investments are carefully selected and diversified in order to help minimize risk.
Talk to a Financial Advisor2 about the investment option that is right for you.
Visit a branch today to
speak with an advisor and
build your customized
savings plan
Take this plan with you
Bring this page on your phone to your branch and get the conversation started.
---
Book an appointment
Investment Representatives are available to take your call, 24/7
---
Explore your options today, visit any TD Canada Trust Branch.
---
1Source: http://www5.statcan.gc.ca/cansim/pick-choisir?lang=eng&p2=33&id=2820051
2Mutual Funds Representatives with TD Investment Services Inc. distribute mutual funds at TD Canada Trust.
Explore other savings plans
---
There's a choice when it comes time to invest for your future goals. With our helpful advice, you'll find the plans that are right for you.
Grow your savings with our innovative investment products. We'll help you understand your options, and provide sound advice.
Setting up an automatic savings and contribution plan makes saving for your future goals just one of life's routines.
---