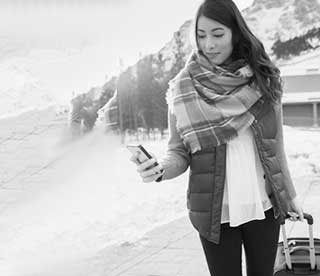 A little preparation
for going a long way.
Safe Travels
Proper preparation is the key to a terrific trip. Here are some important tips to consider before you travel to make your trip as safe as possible.
---
---
1Travel Medical Insurance is underwritten by TD Life Insurance Company. Some applications are subject to underwriting. Medical and claims assistance, claims payment and administrative services under the Policy are provided by our Administrator. Benefits, features and coverages are subject to conditions, limitations and exclusions, including a pre-existing condition exclusion, that are fully described in the Certificate of Insurance which is issued if accepted for enrollment. Travel Medical Insurance can be purchased at any branch or call 1-800-293-4941, or visit www.tdcanadatrust.com.