Pay and Send Money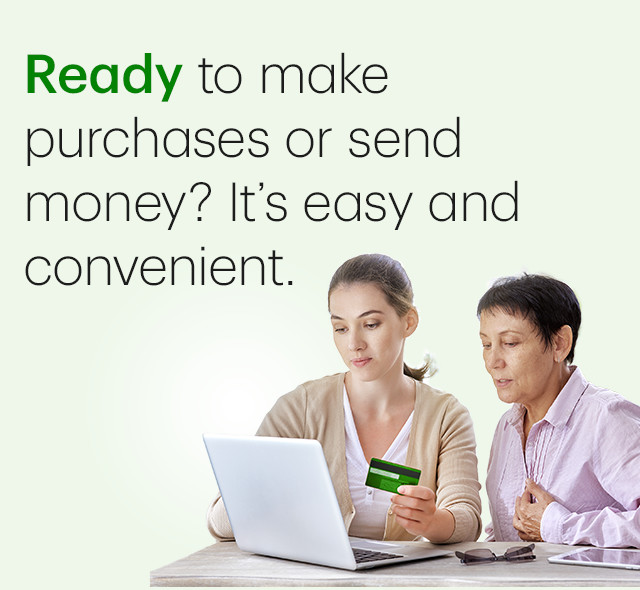 TD Access Card
Enjoy the convenience of paying with the TD Access Card.
With Visa Debit, you can shop online, by phone or mail, at your favourite retailers
Take your Access Card travelling with Visa Debit, and make in-store purchases around the world, everywhere Visa is accepted
Interac Flash® is a fast, easy and secure way to make purchases up to $100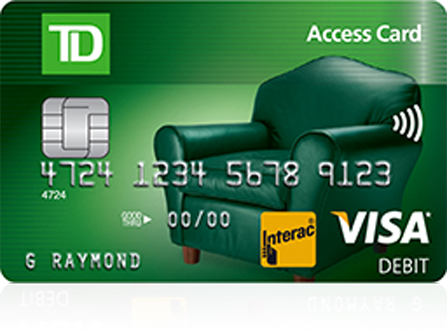 Interac e-Transfer®
Whether you're paying rent1 or splitting a bill, Interac e-Transfer helps make it quick and convenient.
Send money: Use EasyWeb or the TD app2 to send to anyone with an email address and a bank account at a participating Canadian financial institution3.
Autodeposit: Set up Autodeposit using your email address and your preferred Canadian dollar bank account, and money sent by Interac e-Transfer can be automatically deposited into that account4. No security question needed.
Request money: Interac e-Transfer Request Money helps makes it easy for people to pay you. Recipients are notified of your request through email, and can pay you through their own participating Canadian financial institution3. Use Request Money as a reminder for a friend to pay you back, or include an invoice number as a convenient way for customers to pay you!
Interac e-Transfer is a registered trade-mark of Interac Inc. Used under license.
Visa Direct
An easy, low-cost and secure way to send money to over 170 countries.
Send money in more than 150 currencies
Send money online directly from your personal TD bank account
Family or friends can receive your money through either their Visa Debit Card, a Visa Credit Card, or a Reloadable Visa Prepaid card
Transfers cost as low as $8.951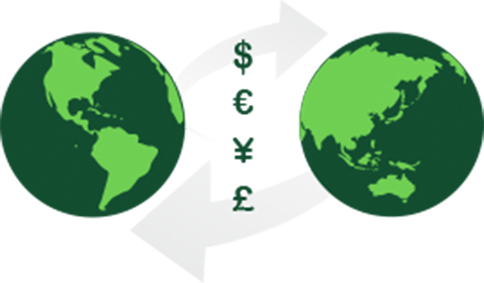 For transactions in currencies other than that of the originating account, a foreign exchange conversion will occur. Customers will be advised of the rate used for the conversion prior to completing the transaction and informed that the exchange rate being used may result in revenue being earned on the conversion by the bank. Transfer fee is in the currency of the account from which the funds are sent. Recipient's financial institution may charge a fee to process the transfer and this fee may be deducted from the transfer amount. Recipient should check with their own financial institution for more information.