Loans and Lines of Credit
Borrowing with Loans and Lines of Credit
---
What are you borrowing for?
Choose the option below that best describes your needs.
Calculate how much your monthly payments could be1
---
Based on what you entered, your monthly payment could be $
To see your monthly payment, make sure to enter your interest rate.
1This calculator is for illustrative purposes only.
Learn about your borrowing options
If you want access to ongoing credit, you should consider a line of credit.
Get instant access to your available credit
Competitive interest rate
Pay as little as the minimum amount or as much as you want
As you pay off your balance, that credit is available to you again2
If you know the amount you want to borrow, a loan might be a good option.
Money is available in a one-time single amount
A payment frequency that works for you



Have a personal consultation to discuss your options.

Call 1 877 247 2265
---
Other things to consider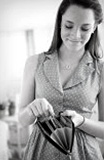 Helps cover occasional shortfalls in your chequing account, up to your approved overdraft limit.3
Frequently Asked Questions
2Subject to the terms of your Line of Credit Agreement
3Subject to the terms of your Overdraft Protection Agreement