Renewal vs. refinance.
What's the difference?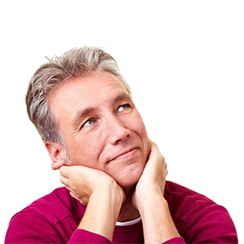 Renewing your mortgage is not the same as refinancing. If your mortgage is up for renewal soon or if you are considering refinancing your mortgage, it's important to understand the difference.
---
Renewal
Mortgages are amortized over a period of time (e.g. 20 years) with the terms and conditions negotiated in a series of terms (e.g. 5 Year Closed Fixed). At the end of each term, the mortgage can be fully paid off or, if offered, the mortgage may be renewed for a new term.
What to think about
As your renewal date approaches, give some thought to any changes in your financial situation or priorities. Renewal is a great time to make adjustments to the type of mortgage you have or the amount and frequency of your payments. For example:
Has your tolerance for interest rate fluctuation changed over the years? If so, a variable rate mortgage may work for you.
Would you like to take advantage of flexible payment options that let you make prepayments, increase the frequency of your payments or plan for a payment vacation from your mortgage payments?
Would you like to use your home equity to pay for renovations, repairs, tuition or a well-deserved vacation? If so, consider the refinancing option below.
---
Refinancing
Once you start building equity in your home, you may have the option of borrowing more money. Opting to refinance your mortgage on your maturity date may result in no prepayment charges. You should discuss your needs with a TD Mortgage Specialist.
What to think about
Refinancing can be an effective financial strategy if you have plans to use the additional money in beneficial ways. For example:
Consolidate higher-interest debts into one manageable payment with a more affordable interest rate by paying off those debts with the mortgage proceeds.
Take advantage of lower interest rates, if the cost of prepaying your current mortgage will be outweighed by the savings from lower interest rates.
Add to the value of your home by making improvements or tackling a renovation project.
---
If you're considering refinancing, speak to a TD Mortgage Specialist today and start putting a solid plan in place for you and your family.
---