Planning Your Mortgage Renewal

Whether you're renewing a TD mortgage or planning to switch your mortgage from another financial institution, you'll see that our personalized approach is designed to guide you through the process and help you obtain a comfortable mortgage solution that works for you.
Already a TD customer?
We'll show you why now is a good time to review some of our money-saving options available on all TD Mortgages. For example, we can show how to increase your payment frequency or take advantage of pre-payments to pay your mortgage off faster.
We can customize a solution for you using a combination of home financing solutions that provide flexibility, convenience and access to your home equity when you need it – with a TD Home Equity FlexLine.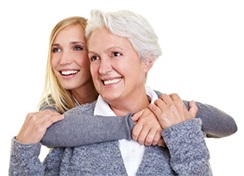 ---
If you'd like to make a one-time payment to reduce your mortgage, now is the perfect time. At renewal, you can prepay as much as you like – without a prepayment charge. It's a great way to save on interest and get mortgage-free faster.
You can renew up to 120 days in advance of your maturity date without incurring any prepayment charges*. This can be an effective strategy if you anticipate an increase in interest rates.
Shortly before your mortgage maturity date, you may receive a letter from your branch outlining mortgage terms and interest rate options available for the renewal. For a 30-day period before maturity, we offer you the lowest posted rate for the term you select, which protects you against interest rate increases if interest rates change.
No problem. Contact a TD Mortgage Specialist and we'll review your current mortgage. We can provide helpful suggestions and show you how switching to TD Canada Trust can deliver the flexibility, convenience and service you deserve.
Legal
* Offer can be changed or withdrawn at any time.
1. Mortgage Critical Illness and Life Insurance provides life, terminal illness and optional critical illness insurance underwritten by The Canada Life Assurance Company and accident coverage underwritten by TD Life Insurance Company. Mortgage Critical Illness Insurance is an optional coverage available to those who qualify for Mortgage Life Insurance coverage. Defined terms and complete details of all benefits, including exclusions and limitations which may apply, are contained in this Certificate of Insurance.
---