Making your
mortgage work
for you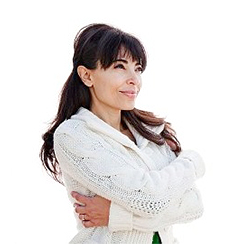 Discussing your mortgage renewal options with a TD Mortgage Specialist provides an opportunity to review any changes in your financial situation.
Working together, we can make adjustments to the type of mortgage you have as well as the amount and frequency of your payments to better suit your changing needs.
---
Here are just a few of the changes that may affect the type of mortgage you choose for your next term.
If your income has increased, you may be able to afford a higher mortgage payment. This could help you pay your mortgage off faster.
If you've experienced a decrease in income, you may be able to lower your mortgage payments and re-establish an affordable monthly budget.
Your income may not have changed but perhaps you've been able to reduce some of the other expenses in your life. If this is the case, you may be able to afford a higher payment and pay off your mortgage faster.
Has your comfort level with fluctuating interest rates changed over the past few years?
There may be a mortgage option that provides greater comfort while still keeping you on track to meet your financial goals.
We can help you plan ahead for life's big events by showing you how to prepare for a mortgage payment vacation. Pay a little extra each month, and when you're ready, you may be able to take a payment vacation from your mortgage payments to –
Stay at home with a new baby
Continue your education
Take a sabbatical from work
If your mortgage is up for renewal at any time in the next few months, plan to speak with a TD Mortgage Specialist soon. We can review your options with you and help you make the best decision.
---
Not a TD customer?
Our TD Mortgage Specialists are happy to review your current mortgage and provide you with some great suggestions on how to reduce your monthly payment, lower your cost of borrowing or pay off your mortgage sooner.
---