As a home owner,
you have choices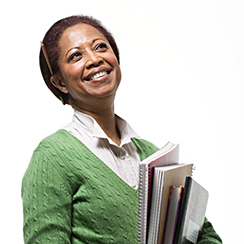 Now that you've built some equity in your home, you may be able to access a variety of options and refinancing combinations. A TD Mortgage Specialist can help you customize an approach that matches your goals.
Where to start?
When you refinance your mortgage you have different choices and each one has a unique set of benefits and opportunities.
---
Your options
How it works
Advantages

Option 1.
A new mortgage

The total amount of your existing balance plus the new amount you want to borrow could become your new mortgage.

You get the most current interest rate for the term selected.

Option 2.
A TD Home Equity FlexLine

A TD Home Equity FlexLine is a line of credit that is fully secured by the equity in your home with a variable interest rate on the Revolving Portion. You can put all or a portion of your outstanding balance from the Revolving Portion into a Term Portion (subject to minimum amounts) and establish regular payments at a fixed or variable interest rate for an open or closed-to-prepayment term, depending on the rate you have chosen.

Apply once and access your available credit within your credit limit at any time without having to re-apply1.

Pay at your own pace – make monthly interest only payments or pay as much as you want2.

Enjoy the stability of regular payments with a Term Portion (subject to minimum amounts).

Option 3.
Craft a customized solution using a combination of mortgage and line of credit financing.

Your new balance will be spread over a combination of borrowing solutions that work in tandem to meet all of your financial goals and cash flow needs.

A customized solution can lower risk, save you money and provide greater repayment flexibility.
---
Which financing solution will work for me?
Finding the right option is one of the most important steps towards comfort, happiness and peace of mind in your home. Answer a few simple questions and our Which Mortgage Works for Me? tool will recommend an option that can best meet your needs.
Legal
1. Subject to the terms of your TD Home Equity FlexLine Agreement.
2. Available on the Revolving Portion only.
---