We can help you with your refinancing decision, navigate the paperwork and show you the most cost-effective way to reach your goals. Here are a few things to consider when comparing refinancing options.
TD Refinancing Services
Refinancing your home can be a good strategy with lasting effects on your finances and lifestyle. We're here to help you choose the option that matches your needs and provides the most appropriate balance of payment flexibility, affordability and long-term savings.
A TD Mortgage Specialist can guide you through the selection process and help you understand your options. Together, we can create a refinancing solution that works for you.
---
Where to begin?
In a one-to-one consultation, a TD Mortgage Specialist will take the time to understand your situation by asking a number of questions, designed to help you make a more informed and rewarding choice. For example –
When does your current mortgage renew?
If your renewal date is soon, we may be able to eliminate refinancing fees – even if your mortgage is with another financial institution.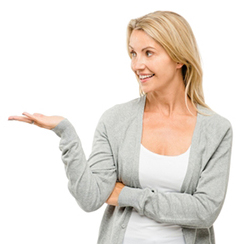 ---
Will you benefit from lower interest rates?
When interest rates drop, many people consider refinancing to take advantage of possible savings. But there are some important points to keep in mind. For example, will you have to pay a mortgage pre-payment charge?
Are you considering a TD Home Equity FlexLine?
If so, we can help you compare potential costs against the long-term rewards of greater flexibility.
Are you considering switching to TD Canada Trust?
One of our TD Mortgage Specialists can help you time your move to avoid fees and penalties that may be charged by your current financial institution.
With the answers to these questions and a solid appreciation of your goals, a TD Mortgage Specialist can recommend a solution or a combination of financing options, customized to meet your goals and match your lifestyle.
Why TD?
Experience the advantage of award-winning service and flexible mortgage options.
---
Get Pre-Approved

You pick the time and we'll contact you.

Visit a branch at a time that's convenient to you.

Find a Mortgage Specialist that's close to you and request a meeting.