When selling your house here are three ways you could manage your current mortgage: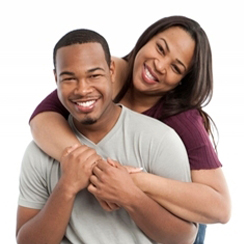 1) You can pay off your mortgage
A great advantage of an open mortgage is the freedom to pay off the entire outstanding balance with no prepayment charges.
Sellers with closed mortgages may incur some amount of prepayment charges. The amount will depend on the length of time remaining on the current mortgage term. It's always best to consult a TD Mortgage Specialist or speak to your branch for an estimation of these expenses.
To find out more about paying off your mortgage, talk to a Mortgage Specialist
---
2) You may be able to take your mortgage with you when you move
Our Portability Plus option may be able to help you save when you move - especially if current interest rates are considerably higher than your existing interest rate. For example, if you were comfortable with the terms and conditions of your current mortgage and wanted to move to another home, you could increase your loan amount and blend your existing interest rate with the current market interest rate for the new funds.1
To find out more about the potential benefits of taking your mortgage with you, talk to a Mortgage Specialist.
3) Your buyer may be able to assume your existing mortgage1
You took out your current mortgage when interest rates were much lower (often attractive to buyers)
You're buying a smaller property and still have several years remaining on your term (could help you get rid of your mortgage without prepayment charges)
To find out more about this option, talk to a Mortgage Specialist
Get Pre-Approved

You pick the time and we'll contact you.

Visit a branch at a time that's convenient to you.

Find a Mortgage Specialist that's close to you and request a meeting.
Legal
1. Some conditions apply.
---