How Flexible Mortgage Features Work
TD mortgages have options that fit your life and help you prepare for the unexpected.
Whether you're having a baby, taking a sabbatical, or your financial needs grow and change
with time, a TD mortgage offers a range of flexible features to suit you.
---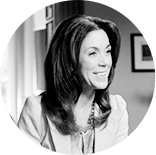 The Ready-For-Anything Mortgage. Sarah Richardson, HGTV host and award-winning designer, learns how home owners can manage their mortgage payments as their financial needs change.
Pay your mortgage faster and save money
Increase the frequency of payments
Take advantage of biweekly or weekly payment options. To do so, halve the monthly payment amount you currently make, or even quarter it and make payments on a weekly basis. The result? You pay less interest over time, and more of your money will go against the principal you owe.
Chiara and Johnny tell HGTV's Sarah Richardson how they use frequent payments.
---
HGTV's Sarah Richardson learns why Irada and Nathan like being able to increase their payments.
Take advantage of increased
payment options
By increasing your mortgage payment amount, you can reduce your interest costs and have the benefit of paying down your mortgage faster. As a TD Canada Trust customer, you may increase your payment by up to 100% of the regular payment amount during the term of the mortgage once per calendar year.
---
Take advantage of lump sum payments
You can pay off your mortgage faster by making lump sum pre-payments. Lump sum pre-payments are applied to your principal amount, and can significantly reduce your interest costs. As a TD Canada Trust customer, you can make a lump sum pre-payment of up to 15% of the original borrowed amount each year without prepayment charge on your closed mortgage term.
Amanda and Darren tell HGTV's Sarah Richardson how making a lump-sum pre-payment helped them.
---
Amanda and Lee explain to HGTV's Sarah Richardson how their mortgage advisor helped them understand what they needed.
Combine money saving strategies
You don't have to use just one strategy to save – you can combine all three of the ideas outlined above.
---
Some conditions apply. Ask us for additional details.