We're always here
to help you enjoy
your home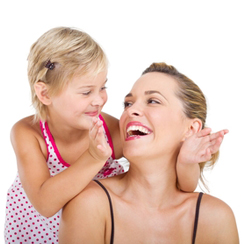 You're at the start of an exciting new phase in your life as a first-time home owner. Over the years to come, your needs and financial circumstances will likely change and we'll be here to help you adjust your financing strategy and take advantage of new opportunities.
As your home equity grows, we can introduce you to new financing options that may help you achieve other financial goals.
If your income or cash flow increases, we can show you how to take advantage of flexible payment options so you can pay less interest.
---
Explore our flexible mortgage features
If you're preparing for a big or life-changing event like staying home with a new baby, taking a sabbatical from work, or taking an extended trip consider a payment vacation.
When you need to take a break from your mortgage payment or need to respond quickly to an unexpected situation, payment pause can help you manage.
Planning on taking a parental leave, pursuing your studies while working part-time, or finance an unexpected expense? A payment reduction is a good feature to consider.
Please note that all of these features require prior approval and you should contact your branch ahead of time to make the necessary arrangements.
---
Get Pre-Approved

You pick the time and we'll contact you.

Visit a branch at a time that's convenient to you.

Find a Mortgage Specialist that's close to you and request a meeting.