Match your mortgage
to your lifestyle
A mortgage that meets your needs can make home ownership a comfortable and rewarding experience. But finding the right type of home is a personal decision based on your lifestyle and plans for the future.
Here are some things to consider so you can narrow your search and begin your home ownership journey.
---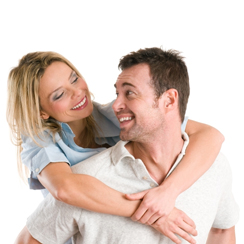 House or Condominium?
Most people buy a home that they can imagine living in for several years. Much of your life will be spent in your home, so it should complement your lifestyle.
One of the most basic home buying decisions is: House or Condominium?
Here are some aspects to consider while you build your down payment:

House
Houses typically require more work than condominiums because you are responsible for all maintenance.

Condominium
Condominiums typically require less work because you won't be responsible for maintenance such as cutting grass or shovelling snow.
TD's Flexible Mortgage Features can help you manage your mortgage to meet your needs.
Watch the video to learn more.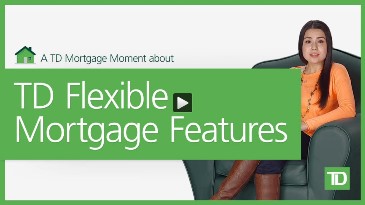 ---
Neighbourhood
In the early days of planning for home ownership? Take some time to visit the neighbourhoods you would like to live in and determine what factors mean the most to you.
Here are a few pointers for choosing your perfect neighbourhood:
---
Get Pre-Approved

You pick the time and we'll contact you.

Visit a branch at a time that's convenient to you.

Find a Mortgage Specialist that's close to you and request a meeting.