Getting your head in
the home buying game.
Once you decide to take the steps to make your home ownership dream a reality, there are lots of little things you can do to grow your down payment faster. Challenge yourself to adjust your daily spending habits. You'll discover that saving money can be very rewarding.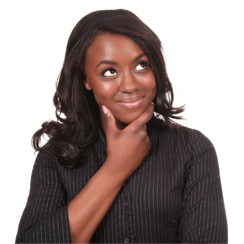 Include your friends
Tell everyone that you're saving for your first home. They'll likely support you and understand if you spend a little less on going out or shopping.
Share your goal with friends and ask homeowners for advice on how to stay motivated and keep saving.
---
New to Canada?
Reach out to friends and family back home for the motivation you need to save for your first home in Canada. And, talk to other new Canadians about how they saved for their first homes. Most people are eager to help.
---
Using your RSPs to help with your down payment
As a first time homebuyer, you have the option of using your RSP funds toward your down payment. For many people, that's just the boost they need to afford their first home.
Withdraw up to $25,000, in a calendar year, from your RSPs for a home purchase (up to $50,000 for a couple)
You then have 15 years to repay your RSP (other conditions apply)
Find out more about the RSP Home Buyers' Plan
If you're considering this option, a TD Mortgage Specialist can discuss the pros and cons of using your RSPs to help you make a down payment.
---
Pros & cons of using your RSPs to help with your down payment
It's important to discuss the advantages and long-term implications with a qualified financial advisor or your TD Mortgage Specialist.
Pros
You can withdraw up to $25,000, allowing you to make a larger down payment.
A larger down payment may help you avoid the need to purchase mortgage default insurance.
A larger down payment typically means lower monthly payments making home ownership more affordable
Cons
You'll be giving up potential growth of your RSP savings.
You'll need to repay the money you withdraw within 15 years, so you'll need to budget for that expense.
Failure to pay back the money you withdraw will have tax consequences. If less than the minimum is repaid in any particular year, the balance is added to the taxpayer's income.
Learn more about the RSP Home Buyers' Plan from Canada Revenue Agency.
---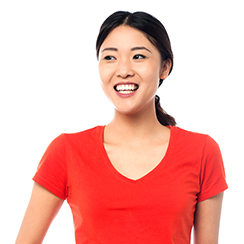 Using your TFSA to help with your down payment
A Tax-Free Savings Account (TFSA) is a type of registered plan where you can save or invest up to $5,5001 a year. Any unused contribution room is carried forward. Unlike other types of savings, you're not taxed on the income you earn. It's a great way to save for your short- or long-term goals because it lets your savings grow – tax-free.
If you withdraw money from your TFSA account to help pay for your down payment, you're under no obligation to pay it back. If you want to put the money back, you simply have to wait until the next calendar year or later.2
---
Legal
1. Annual contribution limit for 2016 is $5,500. Annual contribution limit from 2009 to 2012 was $5,000. Annual contribution limit from 2013 to 2014 was $5,500. Annual contribution limit for 2015 was $10,000. Annual TFSA contribution limit is subject to change by the federal government.
2. The amount you withdraw can be re-contributed to your TFSA the following year or years without impacting your contribution room.
---
Get Pre-Approved

You pick the time and we'll contact you.

Visit a branch at a time that's convenient to you.

Find a Mortgage Specialist that's close to you and request a meeting.