Determine Financial Standing

Take a financial
health check.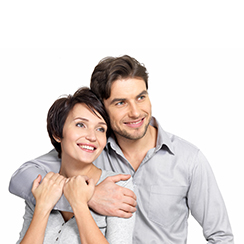 You've saved some money and made home ownership a goal. Congratulations. You're on your way to one of the most exciting purchases you'll ever make.
Before you begin looking for your first home, few things are as important as understanding what you can afford.
Now is the time to make an assessment of your overall financial picture to ensure that you balance your home purchase with all of your personal and lifestyle goals. This includes any debts you or any co-borrowers might have, your credit score and your ability to keep up with new home ownership expenses.
---
Try our How Much Can I Afford? Calculator today.
This calculator will show you the purchase price of a home you may be able to afford based on your lifestyle.
It will also show you:
The mortgage amount you may qualify for
What mortgage payments to expect based on the results
Revise your answers as often as you want to explore different options.
---
Get Pre-Approved

You pick the time and we'll contact you.

Visit a branch at a time that's convenient to you.

Find a Mortgage Specialist that's close to you and request a meeting.