Skip to content
Banking
Electronic Banking
Never miss a bill payment again!
EasyWeb lets you pay your bills wherever and whenever you like, at your convenience. No need to mail in a cheque, no need to visit a branch. Just go online and make a payment directly from your account.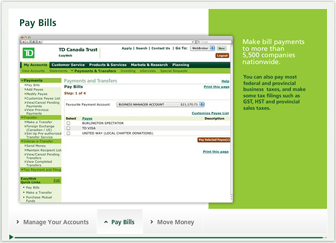 Save time and stay on top of bill payments. EasyWeb lets you pay your bills any time you like, from anywhere you have an Internet connection. Payments can be made to more than 5,500 companies nationwide.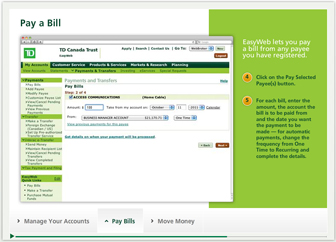 For the ultimate in convenience and peace of mind, set up automatic bill payments through EasyWeb. By taking a few minutes now, you can sleep easy knowing that you'll never be late with a payment.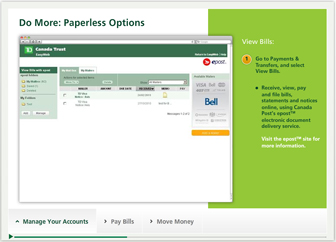 You can save time and simplify your home office paperwork by registering to receive bills electronically.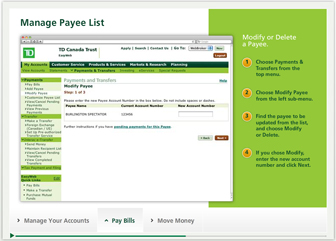 Once you register a company as a payee, you can make a payment through EasyWeb or at any TD Canada Trust branch or ATM. Manage your personalized list of bill payees by adding or removing companies as you need to, or by modifying account information. It's simple.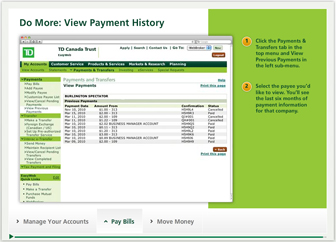 EasyWeb makes it easy to find out whether you've paid a bill, and to check when it was paid and from which account, going back to the past six months of bill payments.