It's easy to become an ATM pro!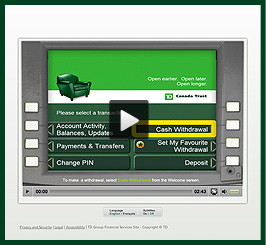 Walk through these basic ATM transactions to use the Green Machine ATM with confidence.
Travelling to the U.S.?
Use your TD Access Card at any TD Green Machine ATM in the U.S.
Contact us for further assistance
A customer service specialist is always available to help if you require assistance.