Wherever you roam, bank like you're home
Get the comfort and convenience of TD Cross-Border Banking and 24/7 support while you're in the U.S. Feel at home, away from home.
Call 1-877-700-2913 24 hours a day, 7 days a week for information and advice about TD Cross-Border Banking.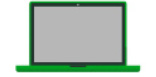 Open an account with our
U.S. bank, TD Bank,
America's Most Convenient Bank online or by calling the TD Cross-Border Banking Support Line at
1-877-700-2913 from anywhere in Canada
or the U.S.
What kind of traveller are you?
Whether you are heading to the U.S. to live, vacation, shop, travel or study, TD can help you
manage your cross-border banking needs.
Get more from your extended stays in the U.S. with:

Easy access to your Canadian and U.S. based TD accounts online and on the go
Access to TD Bank stores (nearly 1,300) and ATMs and more
Access to U.S. credit including mortgages1 and credit cards2
Wire transfers3 of up to $100,000 daily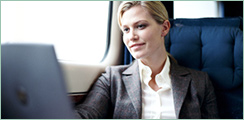 TD Cross-Border Banking services help make your U.S. banking easier with features that keep your finances fluid, including:

Wire transfers of up to $100,000 daily
Easy access to your Canadian and U.S. based TD accounts online and on the go
Access to nearly 1,300 TD Bank stores and more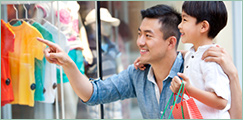 TD Cross-Border Banking offers solutions for your occasional U.S. banking needs, including:

A Canadian based U.S. Dollar Credit Card and accounts from TD Canada Trust
Preferred U.S. exchange rates with the Borderless Plan
Other cross-border convenience
All TD Canada Trust customers enjoy:
Access at thousands of TD ATMs in the U.S. and Canada
No network charges for debit purchases—simply use your TD Access Card at thousands of retail locations in Canada and the U.S.
With the new enhanced TD Access Card, you can pay with debit wherever Visa is accepted
TD Bank is TD Bank, N.A., a wholly-owned U.S. subsidiary of The Toronto-Dominion Bank. Member FDIC. Accounts issued by TD Bank, N.A. are not insured by Canada Deposit Insurance Corporation.
1 Subject to credit approval and other conditions. Mortgages limited to property located in U.S. state where TD Bank, N.A. has locations. Equal Housing Lender.


2 Credit cards issued by TD Canada Trust or TD Bank, N.A. Subject to credit approval. Applicants for a TD Bank, N.A. issued card must have a U.S. address within the TD Bank, NA footprint (PA, NY, NJ, CT, NH, ME, MA, FL, VT, DE, MD, DC, NC, SC, VA or RI).
3 Money transferred by wire transfer only. Incoming wire fees may apply and will be rebated the next business day. Foreign exchange conversion rates apply.