TD Platinum Travel Visa* Card
Annual Fees
$99
Authorized Users3
$50
Interest:
Purchases
19.99%
Cash Advances
22.99%
Credit Limit
$5,000 minimum
Receive a Welcome Bonus of 15,000 TD Points1
A good choice if:
You want to earn a Welcome Bonus of 15,000 TD Points upon approval
You want access to valuable travel-related coverage
You want the flexibility of no travel blackouts4, no seat restrictions4 and no expiry5 for travel rewards
It's easy to earn and redeem TD Points
How to earn TD Points
Earn 3 TD Points
for every dollar in purchases charged to your Card2.
Earn double TD Points
when you book travel online through Expedia® For TD (that's a 3% return on your travel purchases!)2.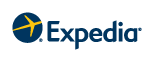 How to redeem TD Points

Book and redeem with ease through Expedia For TD Go to tdrewards.com/expediafortd and book online through Expedia For TD or call 1-877-222-6492 to book your trip with TD Points.

Or choose your travel provider
Purchase your trip or travel-related expenses (accommodation, car rentals, park passes, etc.) anywhere you find a travel deal – directly from any airline or through a travel agency – and redeem your TD Points within 90 days of your travel purchase online through tdrewards.com or by calling 1-800-983-8472.
Calculate how many TD Points
you could earn in your first year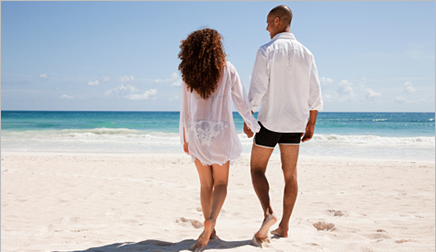 You could redeem your TD Points** towards:
An all-inclusive Caribbean vacation
*This chart is for illustrative purposes only. Welcome Bonus applies only in the first year.
** Total TD Points and corresponding dollar value equivalent assumes no redemption of TD Points towards any travel purchases made during the year. TD Points must be redeemed in 10,000-point increments. 10,000 TD Points = $50 towards travel purchases.
Wherever you're headed on your next trip, know that you're covered.
Optional Travel Medical Insurance10
Enjoy the security that comes with Optional Travel Medical Insurance. When you're on a trip, the last thing you want to be concerned about is your medical coverage. Going out of province or country, Travel Medical Insurance covers you for eligible medical expenses so you can enjoy your trip. Choose between Annual Plan coverage (the best value for frequent travellers) which includes Trip Interruption and Trip Cancellation coverages, or Per Trip coverage for occasional travelers.
Common Carrier Travel Accident Insurance7,9
Charge your fare to your Card and you, as the Primary Cardholder, your spouse and dependent children are insured for up to $500,000 while travelling on a common carrier (for example, a bus, ferry, plane, train or auto rental).
Emergency Travel Assistance Services11
Help is just a call away. Toll-free access to help in the event of a personal emergency while travelling. Call 1-800- 871-8334.
Delayed and Lost Baggage Insurance7,8
If your baggage is delayed more than six hours, each covered person is covered for up to $1,000 CDN for emergency purchases of essentials, such as clothing and sundry items. Should baggage be lost by a Common Carrier, each covered person on your trip is covered for up to $1,000 CDN.
No-fee Travellers Cheques
American Express® Travellers Cheques are welcomed at establishments around the world.
As a TD Credit Cardholder, you're entitled to purchase any amount you need through participating TD Canada Trust branches - without paying the standard commission fees.
Priority Pass Membership Discount12
Travel like a VIP with a Priority Pass membership.
All TD Travel Credit Cardholders receive an annual discount on a Priority Pass membership, your key to 600 VIP airport lounges worldwide.
Receive special automotive benefits that help you get from A to B.
Auto Rental Collision/ Loss Damage Insurance7,13
Simply use your Card to cover the full cost of a car rental and get the Collision Damage Waiver coverage at no additional cost for up to 48 consecutive days.
Avis Rent-A-Car And Budget Rent-A-Car preferred rates14,15
Save 5% to 25% off the lowest available discountable time and mileage retail rate on qualifying car rentals from Avis and Budget when the rental is charged to your Card.
For Avis rentals, visit avis.com/tdcreditcards or call 1-800-879-2847 to reserve. Quote Avis Worldwide Discount (AWD) #C078400 at time of reservation.
For Budget rentals, visit budget.com/tdcreditcards or call 1-800-268-2900 to reserve. Quote Budget Customer Discount (BCD) #A331700 at time of reservation.
Optional TD Auto Club Membership16
With optional Deluxe or Standard TD Auto Club Membership, you and your family will enjoy peace of mind knowing that in the event of a road emergency, help is just a phone call away. For information and to enroll, call 1-800-245-0297.
Convenient services that make your banking experience more comfortable.
24-hour Cash Advance and Account access17
With your TD Platinum Travel Visa Card, you have access to:
Instant Cash Advances, subject to your available credit limit, at over one million ATMs worldwide, at all TD Canada Trust branches and at select financial institutions around the world.
The flexibility and freedom to manage your Account, your way, through Green Machine ATMs, EasyWeb Internet banking, EasyLine telephone banking and your wireless phone – download the TD mobile app for immediate, secure access to TD's mobile banking service (td.com/app)
To register for EasyWeb or EasyLine, call 1-866-222-3456.
Balance Transfer19
You can use our balance transfer services to consolidate your debts from other non-TD Credit Cards, quickly and easily to your TD Platinum Travel Visa Card, in real time.
Just transfer the balance from your other non-TD Credit Cards to your TD Credit Card in real time.
By doing this you can keep track of your expenses with one monthly payment as opposed to multiple payments.
For more information, visit us at your nearest TD Canada Trust branch.
By Address, Intersection, City, Postal Code OR by Branch Number.
No matter where you shop, make your transactions more secure.
CardAssist Card Registry Service18
Once enrolled with CardAssist, one call is all it takes if your Cards are lost or stolen.
As soon as your call is received, CardAssist will contact each card-issuing institution, cancel the Cards on your behalf and request replacement Cards.
You can call any time, 24 hours a day, 365 days a year.
By Address, Intersection, City, Postal Code OR by Branch Number.
Chip & PIN technology
TD Visa Cards with Chip and PIN technology provide an added level of security through the use of a Personal Identification Number (PIN).
A PIN makes it much more difficult for unauthorized users to copy or access the information on your TD Credit Card.
Purchase Security and Extended Warranty Protection7,8
You automatically have access to Purchase Security and Extended Warranty Protection, covering personal items you've purchased with your Card, should they be stolen or damaged within 90 days of purchase. If the item comes with a warranty, you may be entitled to double the warranty period for up to 12 additional months.
Emergency Cash Advances17
You can ask for an emergency Cash Advance in an amount determined by the type of TD Visa Card you have (subject to your available credit limit).
Get up to $5000 for the TD Platinum Travel Card
Verified by Visa*
Verified by Visa provides you with increased security when you shop online.
Ways to Apply

Apply online
Apply online and receive
an instant decision

Apply now

Special Applications
If you're new to Canada, rebuilding your credit, or a student, we have special options just for you.

Contact us
Our banking specialists
are ready to answer any questions you might have.
1-800-983-2582
or email us

Locate a branch
By Address, Intersection, City, Postal Code OR by Branch Number.
New to Canada?
If you arrived in Canada within the last two years, TD offers credit cards in addition to a banking package which includes the ability to apply for a credit card without having Canadian credit history.