Get the information you need about how to establish your credit history, whether you're new to Canada, a student, or if you need to repair your credit history.
New to Canada?
You can apply for a TD Credit Card
---
To suit different financial situations, TD offers both secured and unsecured credit cards to help you access credit and build your Canadian credit history.
Apply for a TD Credit Card
Permanent Resident
If you are a Permanent Resident and have been in Canada for less than two years, you can apply for an unsecured TD Credit Card and may be eligible for a credit limit of up to $1000 – even if you have no Canadian credit history.
Eligible unsecured TD Credit Cards for
Permanent Residents
You may be eligible for one of our unsecured
credit cards.
Have credit card needs greater
than $1000?
If you have credit card needs greater
than $1000, you can also apply for a secured credit card.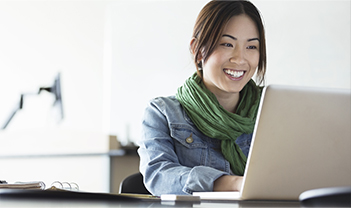 Temporary Resident
If you are a Temporary Resident or an international student, you can apply for a secured TD Credit Card. TD has a range of credit card products to help meet your needs, depending on your financial situation.
You can also choose from a number of reward programs on select TD Credit Cards, such as cash back and travel rewards.
1) One of these immigration
documents:
Permanent Resident Card
Confirmation of permanent residence
(IMM Form# 5292)
Temporary immigration permit
(IMM form# 1442, 1208, 1102)
2) One of these identification
documents:
Valid Passport
Canadian driver's license
Canadian Government Identification card
Other identification may be acceptable or required. Please visit a TD Canada Trust Branch for details.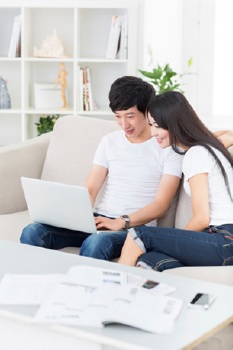 What is a credit history?
Your credit history is a record of your ability to borrow and repay loans on time. It is a key piece of information that a financial institution will review when considering whether to grant you credit (e.g. a credit card, a loan, a line of credit or a mortgage). If you're new to Canada, it is important to understand how credit works and to build a good credit history in Canada. A good credit history will help you borrow money in the future.
Why is it important?
A good credit history and corresponding credit rating show your ability to repay any money you have borrowed on time. One or more missed or late payments can result in a bad credit history, affecting your credit rating, and making it difficult for you to borrow money in the future.
Building a good credit history
To build a good credit history in Canada, you need to apply for credit and demonstrate that you can use credit responsibly. One of the best ways to start building your credit history is to apply for a credit card. Credit cards give you the ability to charge your purchases, rather than having to pay for them with cash or debit right away. Using a credit card responsibly (i.e. paying on time and not going over your credit limit) shows that you are able to manage your cash flow, which demonstrates to lending institutions that you are credit worthy.
Credit cards feature many advantages over other payment methods, such as protection against fraudulent charges,1 and Purchase Security & Extended Warranty Protection.
However, to fully enjoy the benefits and features of a credit card, it is important to use it responsibly.
1See the applicable Cardholder Agreement for information on fraud and unauthorized transactions.
How does credit card billing work?
Use your credit card to pay for purchases. Each month, the financial institution that issued your credit card sends you a statement telling you how much you spent on your credit card, and the minimum amount you need to pay back. If you do not pay the full amount shown on your statement, you are charged interest. These interest charges will be added to the balance you already owe. Interest rates for credit cards are often higher than for other types of credit, such as like loans or lines of credit. So it's important to use credit cards carefully and pay off the balance each month.
Credit reporting agencies
It is important to know what your credit report says (i.e. the report of your credit history). If you need a copy of your credit report, you can contact Equifax or TransUnion, the two main credit reporting agencies in Canada (also known as Credit Bureaus).
These credit reporting agencies maintain a record of your credit history, which is provided as a credit report. Lenders, such as banks, use credit reports to assess whether to provide you with credit.
To get a credit bureau report, contact the credit bureau agencies directly.

Equifax Canada
1-800-465-7166
consumer.relations@equifax.ca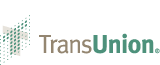 TransUnion Canada
1-877-713-3393 (Quebec only)
1-800-663-9980 (All other provinces)
marketing@tuc.ca
TD offers a range of banking options for new Canadians.
Your financial literacy is a key mission for TD
Here are some helpful resources that provide general information about credit cards and credit reports.
Establish your credit and enjoy the convenience and flexibility of a TD Credit Card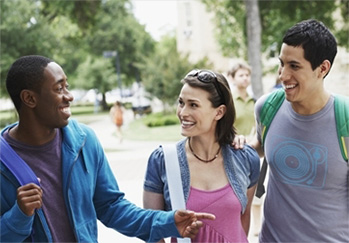 If you are college or university student, a credit card is a great tool to help you establish your credit and better manage your finances. We have a wide selection of Credit Cards perfect for you.
Choose the Card that best suits your needs: having no annual fee, getting a competitive Low Rate, or earning Travel Rewards. Then, manage your credit and finances through school and beyond with tips and tools found in our Student Life section.
What are the benefits of a Student Card?
A TD Credit Card can be very practical for everyday purchases such as books, laptop computers and supplies
Make simple things like Internet shopping or renting a car a lot easier
Used responsibly, a credit card is a great way to establish your all-important credit rating
Optional Card benefits1 include CardAssist2, TD Auto Club3 and Travel Medical Insurance4, depending on the Card selected
How do I qualify for a Student Card?
To apply for a Student Credit Card you must be a Canadian resident, the age of majority in the province from where you apply, and attend an accredited University or College. When applying in branch make sure to have your student ID or any document confirming your enrollment and student number.
Eligible Student
TD Credit Cards:
See which card is right for you.
Regain control of your credit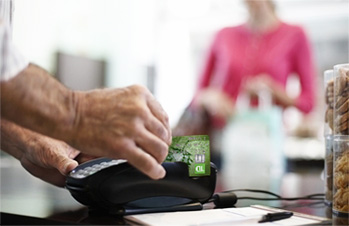 A secured TD Credit Card can help you repair your credit, while still maintaining the freedom and convenience of access to credit when you need it. Plus, take advantage of our Everyday Finances tips and tools to help you get your credit and finances back on track.
---
What is a Secured Card?
A secured TD Credit Card is a TD Credit Card that is secured by funds you deposit with us. The credit limit established for your Card will depend, among other things, on the amount of your deposit. We hold the money you deposit as security for the Card.
Depending on your situation, you can secure from a wide range of TD Credit Cards, allowing you to earn the same rewards as any other Cardholder while still being able to establish or repair your credit.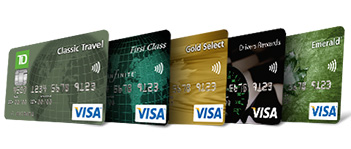 How do I qualify for a Secured Card?
The deposit amount is determined by, among other things, the minimum credit limit for the Card you choose.
Your qualification is subject to TD Bank's eligibility and credit criteria.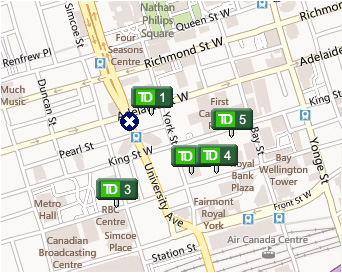 Apply for a secured Card
Secured TD Credit Cards can be a great way to help rebuild your credit. Locate your local TD Canada Trust branch where you can find out more.
Search by Address, Intersection, City, Postal Code OR by Branch Number
1 Details of insurance benefits, including terms, conditions, limitations and exclusions are outlined in the Coverage Certificates provided with your Credit Cards. Some benefits and coverages are only offered to the Primary Cardholder.
2 Provided by Aimia Proprietary Loyalty Canada Inc.
3 Auto Club Membership is provided by an independent third party service provider. The Toronto-Dominion Bank and its affiliates accept no responsibility or liability in respect of these services.
4 All TD Canada Trust customers including TD Credit Card Cardholders are eligible to apply for optional Travel Medical Insurance underwritten by TD Life Insurance Company. Some applications are subject to underwriting. Medical and claims assistance, claims payment and administrative services are provided by our Administrator. This insurance is subject to exclusions and limitations that are fully described in the Certificate of Insurance which is issued if accepted for enrollment. Travel Medical Insurance can be purchased at any branch, or call 1-800-293-4941, or visit www.tdcanadatrust.com. Note that this optional insurance offers different benefits, on different terms and conditions, than the Travel Medical Insurance that is automatically included with the TD First Class Travel Visa Infinite Card.