Basic U.S. Banking
A convenient way to manage U.S. funds - the U.S. Dollar Daily Interest Chequing Account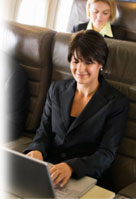 This account is perfect if you:
Often make purchases in U.S. dollars
Receive cheques in U.S. dollars
Visit the U.S. a few times each year
Have U.S.-based investments

What's Included:

Daily interest with tiered interest rates
EasyWeb Foreign Exchange Services
Free Paperless Record Keeping1
Fees:

No monthly fee
$1.00 US each transaction2 - waived with a $1,000 US minimum monthly balance3
View Cheque service for $1.50 US per electronic image - or FREE if you choose Paperless Record Keeping
Valuable Account Options:

Get added peace of mind; available in two convenient options.

Order personalized cheques for your chequing or savings account conveniently online. Login to EasyWeb and select 'Special Requests' to view the selection of cheques we have to offer.

Other Account Related Services
Included in this and every

TD Personal Chequing

Account:

Convenience and Access
Open 50% longer than other banks, plus 7-day banking at over 300 branches across the country
Free TD mobile banking app - download to an iPhone, BlackBerry® or Android™ device
Exceptional financial banking advice and customer service
Simplified Banking
Direct deposit of your pay or pension with no holds on the funds
Automatic pre-authorized bill payments
More Secure Banking
Security chip technology in

TD Canada Trust

Access and Credit Cards
We are committed to keeping your confidential information safe, a statement backed by our Online Security Guarantee.
1 US$2.00 for each monthly statement.

2 U.S. debit transactions include withdrawals, transfers, cheques and bill payments. Banking via ATM machines, domestic non-TD ATMs, debit payment purchase and foreign ATMs is not available.

3 Minimum monthly balance indicated must be maintained throughout the month to qualify for the fee waiver