Using RSPs to save for your future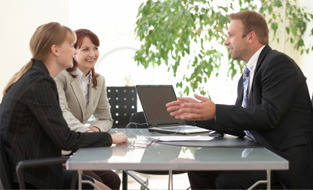 Whether your retirement is far away or close at hand, one of the best savings vehicles you can use is a registered Retirement Savings Plan (RSP).
RSPs have been helping Canadians get ahead for more than 50 years and remain one of the best savings tools available to you today.
Tax deduction plus tax-deferred growth
The primary reason RSPs are such an effective savings vehicle is that the money you invest in an RSP has the opportunity to grow on a tax-deferred basis. This acts as an accelerator for your savings because you don't have to pay any tax on your investment income or appreciation until it's withdrawn. The result? Your money grows much faster.
In addition, every eligible dollar you contribute to an RSP reduces your taxable income by one dollar in the year you contribute — so your contributions can cut your tax bill dramatically. For example, if your marginal tax rate is 40% and you contribute $2,500 to your RSP, your taxable income will be reduced by $2,500, for a tax savings of approximately $1,000.
Beyond retirement
RSPs are primarily intended to fund your retirement. If you use them to save over the long term, you'll optimize their benefits. But there are many other ways that RSP savings can help you financially:
To buy a home. The Home Buyers' Plan (HBP) lets you withdraw up to $25,000 (per spouse) from your RSPs to purchase your first home, without paying tax on the amount, provided you repay it over the next 15 years.

To finance education. If you're thinking about going back to school, the Lifelong Learning Plan (LLP) allows you to withdraw up to $20,000 from your RSP to pay for eligible training or education for you, your spouse or your common-law partner. Once you withdraw the funds, you have 10 years to repay the withdrawals.

You can contribute a lump sum to your RSP annually or make monthly, biweekly or weekly contributions through pre-authorized deposits. Once you open an RSP account, you can easily make contributions and check your balances using EasyWeb, the TD mobile app or EasyLine telephone banking.